Used BAYLINER MARINE boats and yachts for sale:
We have Used BAYLINER MARINE boats and yachts for sale. All represented by professional yacht brokers and dealers.
The BAYLINER MARINE'S for sale range from 35 to 43 feet in length and 1993 to 2007 model years.
Categories available: Power Boat, Power Boats, Powerboat, Powerboats
Types: Express,Motor Yacht
View ALBIN for sale information. View BENETEAU YACHTS for sale information.
Here is a sample BAYLINER MARINE Boat/Yacht for sale.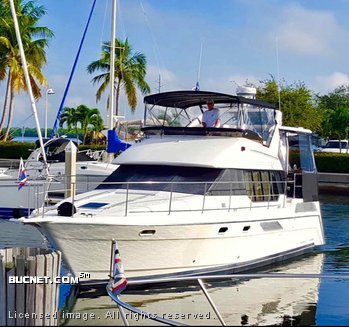 Click BAYLINER MARINE Boats & Yachts for sale to find your special BAYLINER MARINE boat/yacht for sale.
Find a large variety of new, used, pre-owned boats & yachts for sale.
Sell your boat or yacht with a BUCNET broker or dealer.
Get BAYLINER MARINE prices and used boat value at BUCValu.com.
Get prices on Used Boats & Yachts Boats, Pre-owned Boats & Yachts Yachts and Used Marine Vessels
If you need a more thorough valuation, you can use our Personalized Evaluation Service.
In many cases you can negate the need to perform a survey or appraisal by utilizing this service.
Click Used Boat Price Guides to purchase a BUC price guide.
Our price guides are packed with boat pricing and useful vessel information.
Get access to our online valuation service as well.
Go back to the Popular Yacht/Boat Manufacturer Index.