Used MALO YACHTS A B for sale:
We have Used MALO YACHTS A B for sale. All represented by professional yacht brokers and dealers.
The MALO YACHTS A B'S for sale range from 39 to 39 feet in length and 2002 to 2002 model years.
Categories available: Sailboat, Sailboats
Types: Sail,Cruising-Aft Ckpt
View MAINSHIP for sale information. View MARINE TRADING INTERNATIONAL for sale information.
Here is a sample MALO YACHTS A B Boat/Yacht for sale.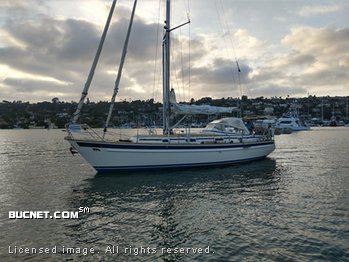 Click MALO YACHTS A B Boats & Yachts for sale to find your special MALO YACHTS A B boat/yacht for sale.
Find a large variety of new, used, pre-owned boats & yachts for sale.
Sell your boat or yacht with a BUCNET broker or dealer.
Get MALO YACHTS A B prices and used yacht price at BUCValu.com.
Get prices on Used Boats & Yachts Boats, Pre-owned Boats & Yachts Yachts and Used Marine Vessels
If you need a more thorough valuation, you can use our Personalized Evaluation Service.
In many cases you can negate the need to perform a survey or appraisal by utilizing this service.
Click Boat Pricing Guide to purchase a BUC price guide.
Our price guides are packed with boat pricing and useful vessel information.
Get access to our online valuation service as well.
Go back to the Popular Yacht/Boat Manufacturer Index.